I am a wannabe Francophone. I like to think that French is my language, but the truth is I'm bad it. If I were to immerse myself in the French culture for one year, even with three years of French under my belt, I would still be very bad it.
Not this group of newcomers.
STEM Preparatory Academy recently celebrated a group of fifth graders matriculating from the Nashville Newcomer Academy. A short ninth months ago, this group of ten and eleven-year-olds knew zero English. Today, these little wonders can read, write, and speak it!
"The Nashville Newcomer Academy is hosted at STEM Prep Academy, a public charter school in South Nashville. The program is a partnership with Metro Nashville Public Schools to serve New American students with the most urgent educational needs. To date, the school has served 130 newcomer children representing 20 different countries.

None of the students in this year's fifth grade graduating class knew the English alphabet coming into the Newcomer Academy at the start of the school year. Remarkably, the students are now reading on a third grade level."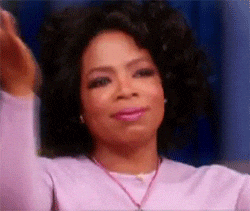 The ceremony, held in honor of the schools' superstars, included a keynote by renowned writer Helen Thorpe author of The Newcomers: Finding Refuge, Friendship, and Hope in an American Classroom, and a student testimonial from Eliza Jolie, an eleven-year-old from Tanzania.
"My life was not good. I was sick a lot. School was not good because if you didn't come to school, the teacher would hit you. I was excited to move to Nashville because everybody in Tanzania was excited to come to America, so that's why I was happy, too," Jolie said. "I like the teachers, and learning, making friends, and learning English."
The Newcomer Academy is the brainchild of STEM's founder and fearless leader Dr. Kristin McGraner: "[we] are serving students who would otherwise spend years trying to master the English language enough to understand academic lessons in a general classroom setting. We provide an accelerated, intensive program that puts them on the path to success much quicker."
Herein lies one of the greatest examples of flipping the script. In less than one year, students unfamiliar with the alphabet ends the year reading on a third-grade level. Dr. McGraner's work is proof of student potential and the district's possibilities.
Press Release – Newcomer Academy Graduation