Education in Tennessee is a constant journey of contrasts mimicking the Volunteer State's topography, with highs that rival the mountainous east, the lows of the central basin, and the volatility of the fault line beneath Memphis. We've seen great gains and soul-crushing setbacks. There is definitely a pronounced ebb and flow of education activity Tennessee; a predictable turbulence forcing Edu-watchdogs to live in a state of heightened alert and doubt.
Graduation rates are soaring, yet nearly 70% of students are not reading at grade level. The state's commissioner of education recognizes literacy as the civil rights issue of our time, meanwhile, Tennessee lawmakers recently promoted their personal civil rights above that of students by passing a law forcing schools to prominently display the words "In God We Trust". Finally, Tennessee is known for its high standards and the accompanying highly heralded online standardized test that, unfortunately, disappoints at testing time.
For these reasons, even in good times, many sit-in-wait expecting the other shoe to fall. In a state of extreme highs and life-altering lows, it's just easier to keep one's defenses at the ready.
But the most recent news is cause for unfettered celebration. The 74 recently reported on a study conducted by the Center for American Progress that Tennessee is one of FOUR states with successfully aligned public school graduation and public college entrance requirements.
"In just four states — Louisiana, Michigan, South Dakota, and Tennessee — do the requirements to achieve a basic diploma (i.e., non-honors) also qualify a student for enrollment at a public college." This should come as no surprise, under the leadership of outgoing governor Bill Haslam, the state launched a massive post-secondary effort aimed at boosting certified and degreed adults in Tennessee.
More Props
Tennessee has earned a respectable reputation for ramping up postsecondary efforts for both graduating seniors and adults looking to boost their careers. Two initiatives launched by Governor Bill Haslam, Tennessee Reconnect and Drive to 55, have made a huge impact on Tennessee's college-going culture. Drive to 55's mission to increase the number of adults with postsecondary education to 55 percent by 2025 is now part of the state's lexicon. As part of Drive to 55, last week the department of education launched the rebranded Tennessee Pathways program that will provide more robust support for "kindergarten through career advisement." Tennessee Pathways seeks to smooth the transition from school to career by ensuring the necessary skills are acquired before Tennessee students leave their high schools. 
The Tennessee Pathways designation process will give districts a roadmap for aligning academic preparation to college and career expectations, providing quality student advisement at all grade levels, partnering with employers and postsecondary to expand opportunities to earn college credit and work experience while in high school, and increasing the number of students seamlessly enrolling in postsecondary and ultimately obtaining credentials that lead to high-quality careers.
Definitely accolade-worthy.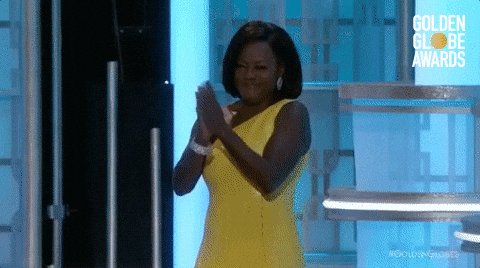 But in a state of hills and valleys, we simply can't stay in the moment too long. Hovering above us is a literacy crisis, public school students who do not need a reminder to trust a Supreme Being, and the nightmare of spending months of test prep only to reach Day One and the test rollout hiccups or collapses. So, in true Tennessee edu-watchdog fashion, I'm here for the ride, celebrating the peaks with an abundance of caution and calling out the valleys with a hint of hope.